Main goal
Develop a minimalistic and striking design for the new Krypton marketplace. Provide clarity and usability of the interface with high functionality of the service
Decision
After analyzing the existing online stores and marketplaces, we refused to use only 1 accent color in the interface and graphics of the website. The main goal was to impress new users and get their attention. Here's how we solved this problem:
Multilevel catalog system for fast and accurate search for the desired product. As users will see it: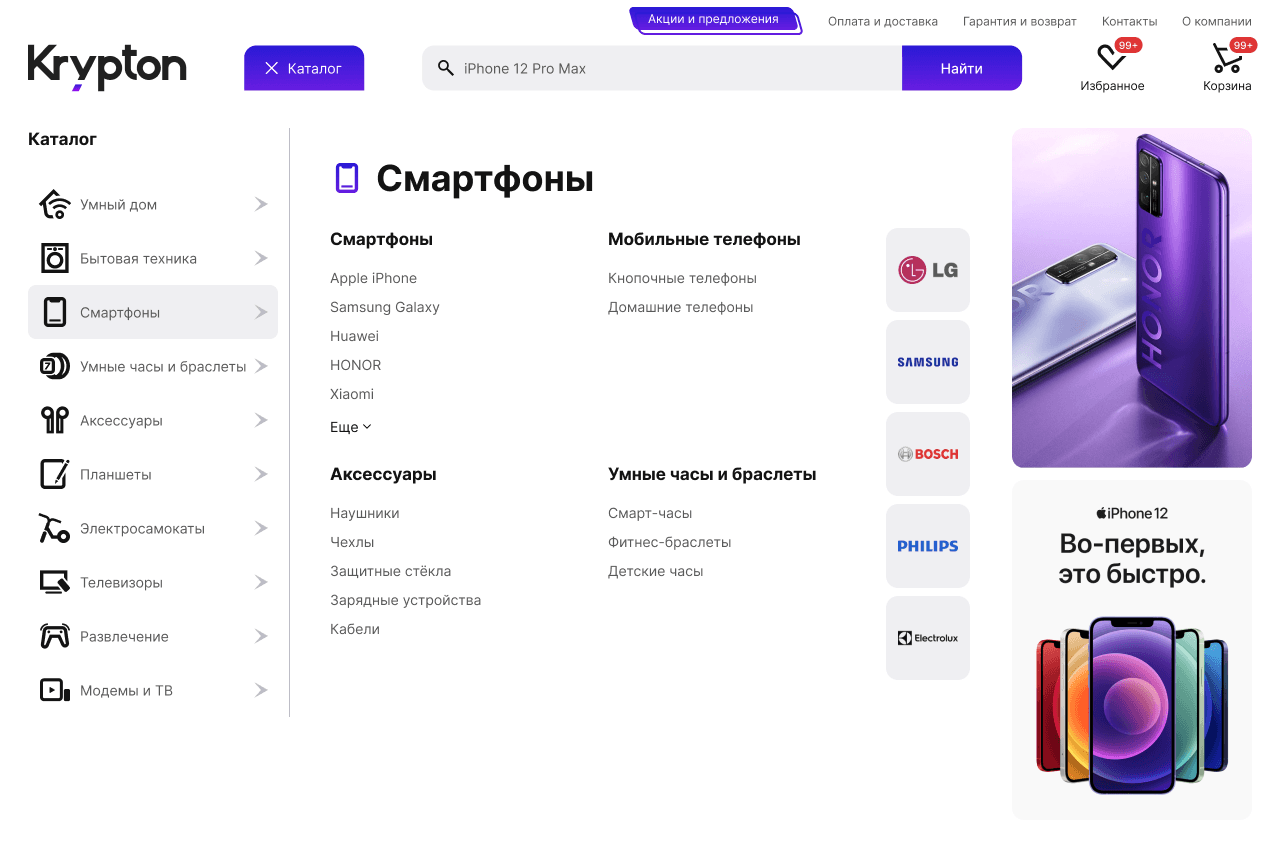 Product page
All key information and product features on the first screen
We have developed more than 10 different landing page components that the seller can independently customise and use for product pages.
New features for marketplaces

News stories on the home page of the website. Now all interesting things are in one place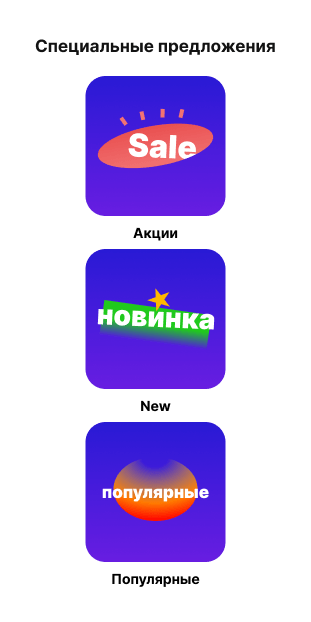 Custom images for catalog and special offers on all versions of the website: mobile, tablet and desktop
Emphasis on the essentials
Create a visual to behold
Everything you need in one place
Do not search, but buy everything you need at once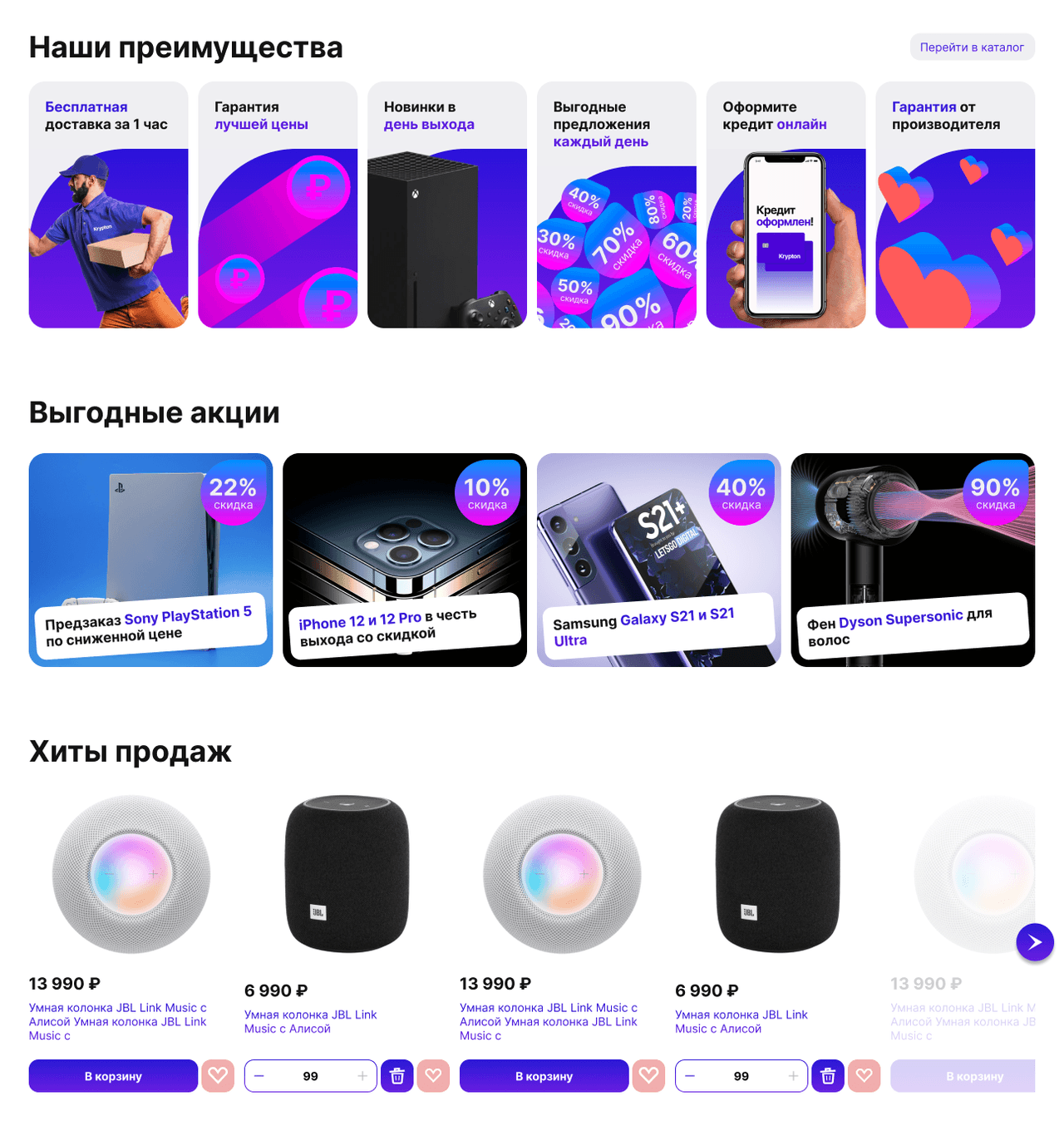 Search for the desired product

Development of a filter that covers all possible types of product characteristics
Customer care
We have worked out possible questions and problems that users may encounter while using the website and have prepared an answer to them. With the help of guidebooks with detailed steps, we will guide users to a successful purchase with pleasure